 Barbara H. Lingenfelter
Barbara H. Lingenfelter served as an elementary coordinator in the Teacher Preparation Center and as a professor of Education from 1965 to 1985. A scholarship fund was created in her memory Boeing Company
Boeing is the world's largest aerospace company and leading manufacturer of commercial jetliners and defense, space and security systems. A top U.S. exporter, the company supports airlines and U.S. and allied government customers in 150 countries. Boeing products and... Bruce E. Wilson
The scholarship is a tribute to one of the founding members of the Political Science Department, whose ideas, enterprise, and labors should always be remembered. Professor Wilson was the chief driving force behind both the founding and the first years of the... California Society of Municipal Finance Officers
The Robert M. Odell Scholarship was established in April 1987 by the California Society of Municipal Finance Officers (CMFSO) to honor the former city treasurer of Los Angeles. California State University Porgram for Education and Research in Biotechnology (CSUPERB)
The California State University Program for Education and Research in Biotechnology (CSUPERB) was created in 1987 by Chancellor Reynolds to provide a coordinated and amplified development of biotechnology and related research, research training, and education within...
Chief Kimberly A. Plater
Kimberly A. Plater was the Cal Poly Pomona Police Chief from 1990-2003. The Chief Kimberly A. Plater Endowed Scholarship was set up upon her retirement to honor the efforts of students who go beyond the classroom, into the campus and community.
Dr. Harold Lint
Dr. Harold Lint joined the faculty in 1947. During the 33 years he served at Cal Poly Pomona, Dr. Lint taught a remarkable variety of courses ranging from entomology and plant pathology, to math and English. Dr. Lint's love of botany (especially rushes, Juncus) and... Dr. Herbert Carter
Dr. Claudia H. Hampton was the first African American trustee of the California State University. Fellow trustee Dr. Herbert Carter funded the Hampton Scholars Scholarship in her honor to recognize students who excel academically and exemplify Dr. Hampton's dedication.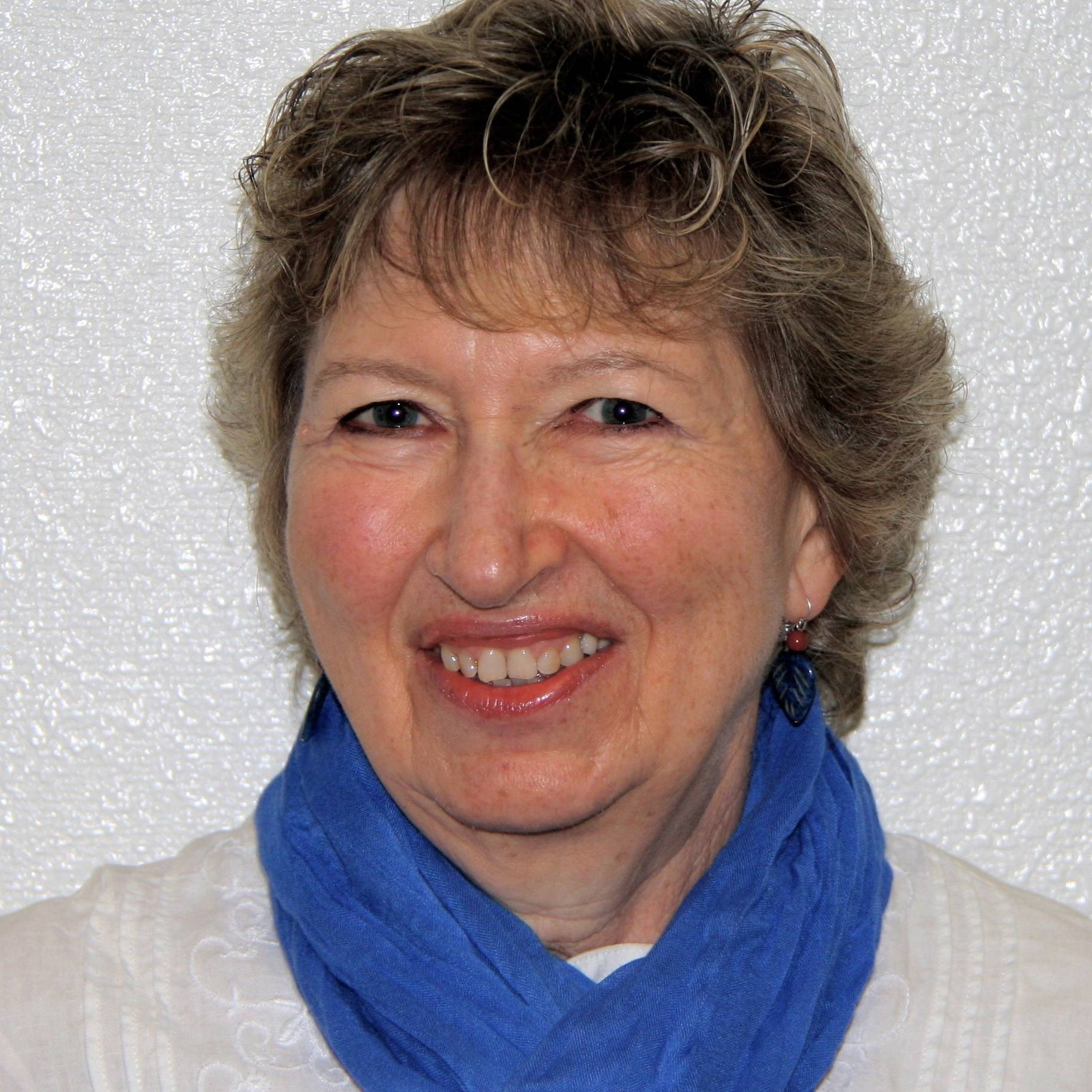 Dr. Mary E. Mogge
Dr. Mary E. Mogge taught in the Department of Physics at Cal Poly Pomona for more than thirty years (1979-2014) and served as the department chair for six years (2001-2007). She was the first in her family to attend college and is passionate about helping support... Dr. Monica M. Roach
In memory of her daughter, Patty, Dr. Monica M. Roach of Arcadia, California established the Patty Roach scholarship at California State Polytechnic University, Pomona.
Dr. Peter P. Dawson
Dr. Peter P. Dawson is a Professor of Organizational Behavior Emeritus and a retired Air Force Colonel. He was a prominent Professor in the College of Business at Cal Poly, Pomona for twenty-three years. He published several books in the field of business systems... Edison Scholars Scholarship
Edison International believes that education is an important source of power and advancement for young people. Edison has given more than $34 million to education programs that help make the dream of college education a reality. These programs have focused on helping... Edwin Kimmel
Edwin C. Kimmel was president of the Northern California division of Lewis Homes. He was elected president in 1981 of the Building Industry Assn. of Superior, California George P. Hart
George Hart devoted thirty years to Cal Poly Pomona as a member of the Political Science Department and as Associate Dean in the School of Arts (now the College of Letters, Arts, and Social Sciences). He served on the Academic Senate from 1983 to 1995, acting as... Glenn and Dorothy Dumke
Dr. Glenn S. Dumke was Chancellor of the California State University from 1962 to 1982. He organized 16 separate academic programs into a single system that became a model across the nation. John H. Esterline
The Esterline Scholarship is given in tribute to Dr. Esterline who, after a distinguished career in diplomacy for the United States, served as chair and then as a regular member of the Department of Political Science at Cal Poly Pomona until his death in 1996. Keith and Sheila Goldring
Dr. SheilaMcCoy, former chair of the Liberal Studies Department and founding Dean for CEIS created an endowment that funds The Keith and Sheila Goldring McCoy Scholarship. Laura E. Settle
Laura E. Settle is the founder of the California Retired Teacher's Association (CRTA). She served as president of the CRTA for 16 years. Lillian Wilds Shakespeare Scholarship
Professor Lillian Wilds (1926-1985) earned her B.A. (1962), her M.A. (1964), and her Ph.D. (1970) at the University of California at Los Angeles. Her book on Shakespeare's Character Dramatists was published in 1975, and she published articles in Shakespeare... Mr. and Mrs. Keith Soon Kim
Mr. Keith Soon Kim is a distinguished alumn ('62 Mathematics) whose generosity and dedication to the university began as a student. As a student leader at Cal Poly Pomona, he founded the International Student Club. He has served on the alumni board and the... Osher Foundation
In 2012, the scholarship program for California Community College (CCC) students was formed. The Osher Foundation provided endowments to California State University and University of California institutions to support scholarships for students transferring from a CCC... Partners in Education
The Cal Poly Pomona Partners in Education (PIE) Board raises money to support teacher candidates while completing Clinical practice.
Paul and Sue Lebowitz
Paul and Sue Lebowitz are the proud parents of James Lebowitz who was a freshman Computer Science student. James was diagnosed with Asperger's Syndrome, an Autism Spectrum disorder, at age 6, and experts said he might never be able to live independently. But Paul... Richard K. Leffingwell
After graduating with a bachelor's of science degree from CSU Northridge and serving as an officer in the US Army, Richard Leffingwell joined the CSU's Chancellor's Office as a member of the trustee's audit staff. The Richard K. Leffingwell scholarship reflects his... Ronald R. Simons
Ronald R. Simons is a former Imperial Valley resident. He spent 40 years as an administrator at Cal Poly Pomona University. When he retired, his friends and associates created a scholarship in his name.
The Wagner Fund
The Wagner Fund was created by Dr. Gerald E. Wagner in 1998 through the generous donations of corporate sponsors, alumni and faculty. The fund honors Dr. Wagner's efforts as a CIS professor and leader in curriculum and his commitment to student achievement. William & Janet Lahey
William Lahey served as Assistant Vice Chancellor, Faculty and Staff Affairs from October 1966 until he retired in June 1986. His wife, Jan, was an avid volunteer with the Long Beach Art Museum. The Art Education and Visual Arts Scholarship furthers both Williams's... William Randolf Hearst Foundation
The William Randolph Hearst Foundation established an endowed scholarship fund in 1984 to honor William Randolph Hearst, founder of the Hearst newspaper chain. In 1999, the William Randolph Hearst Foundation partnered with the CSU Board of Trustees to create the CSU...